As a member of Nippon Steel's group companies, ICI has sophisticated forging technology developed by Nippon Steel's Osaka Steel Works in Japan. ICI also has profound knowledge of chemical composition design of steel materials and experience-proven crankshaft geometry design. Based on rich experiences of collaboration with customers, our team members will provide the best solution for material, geometry and forging process.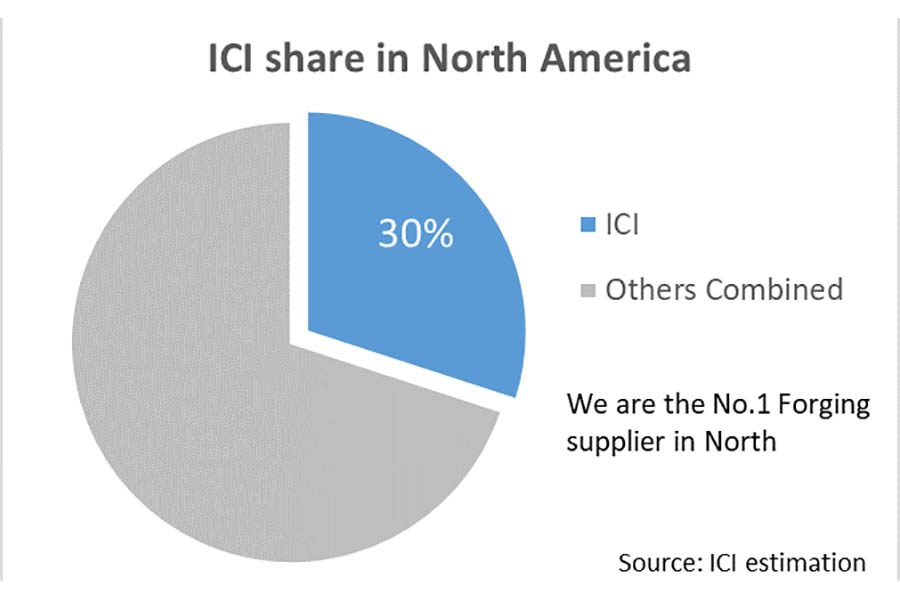 Number One Crankshaft Forger
ICI has strong capability to design and produce optimal forging dies, simulating forging process virtually on computer. Improvements are immediately applied to die designs for better performance.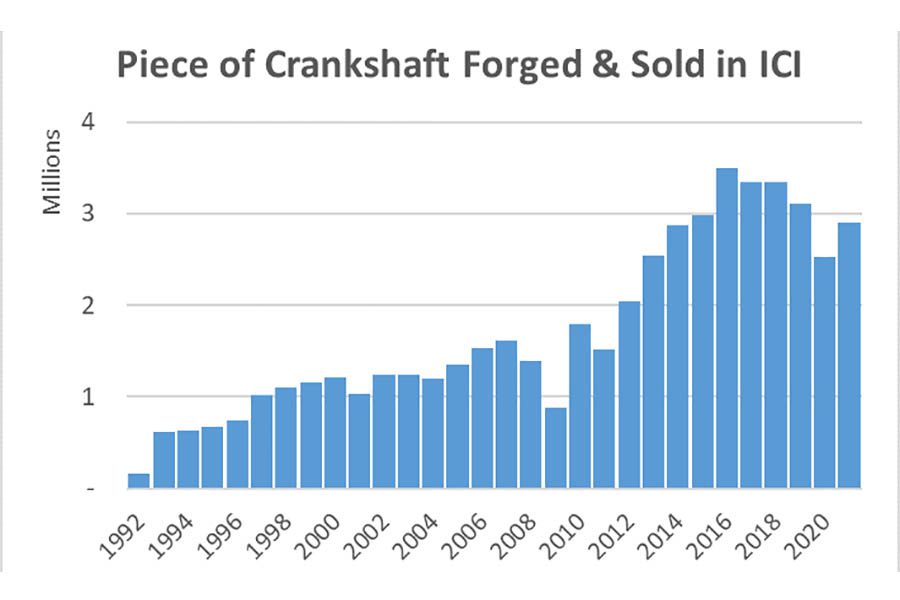 Consistent Growth for Years
Since the opening in 1992, we have grown steadily supplying the highest quality crankshafts to major auto manufactures. Our forging lines have grown, too: one line in 1992 and now four lines.
Driven by customer satisfaction, we have consistently grown because we have satisfied our customers. The reason: team-members' determination to satisfy them.
Close to Customers and Steel Suppliers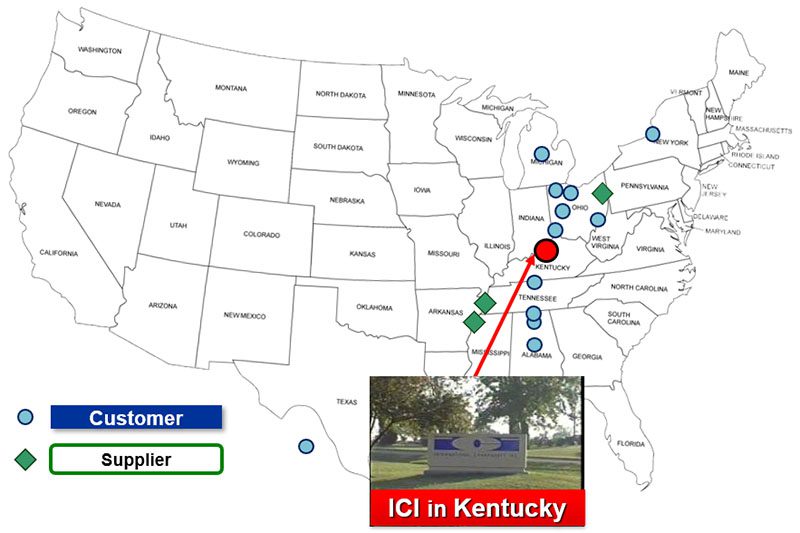 Strategic Position and Location
We are a part of Nippon Steel Corporation Group, a world leader in steel that forges 10% of global auto engine crankshafts. Our location in Kentucky is close to the center of the North American auto industry, enabling us to serve our diverse customer base.
"The importance of this statistic is it attests to ICI's ability to generate new business as well as diversify their business model in the automotive business sector" -Georgetown News Graphic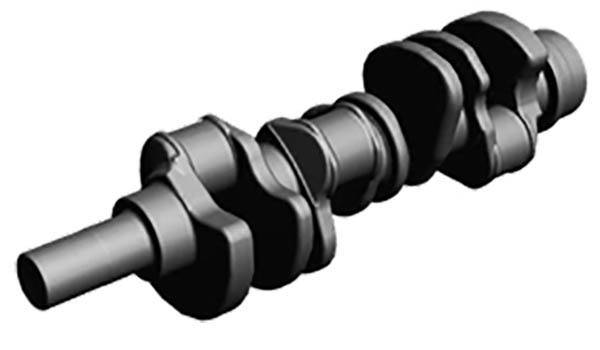 4-8 Liter
Pickup Trucks, Standard size SUVs, Commercial & Military Vehicles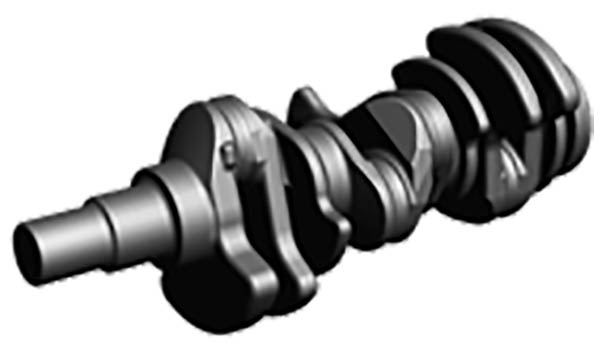 3-5 Liter
Mid-size SUVs, Standard size Sedans, Light Trucks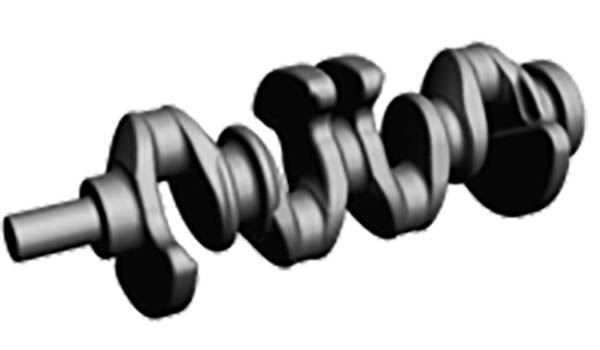 1.8-2.5 Liter
Compact size Passenger Cars & SUVs